Fiancee Visa Information (K1)

Call +1 (602) 559-1197 for questions and more information!
Watch Laurie Wu answer questions about the Visa process on her recent appearance on the AFA Webcast.
VISA MENU
Discover why Attorney Laurie Wu is the right choice for all your Fiancee Visa needs!
We have successfully completed over 10,000 K visa and marriage visa petitions. Only one other firm has comparable numbers. None of the other firms is even close. What's more, our total number of K-1, K-2, I-130 K-3, K-4 and other fiancée and marriage related visas (Adjustment of Status petitions, travel documents, work authorizations, tourist visas for current and former K-1 clients) exceeds 13,000, and leads the field. Furthermore, because our firm practices in these other marriage related fields (unlike the "K-1 & K-3 Only" firms), you won't have to go shopping for another immigration law firm after you marry your fiancée and need to get her a green card, or want to invite your mother-in-law to the wedding on a tourist visa.
Laurie Wu Law Firm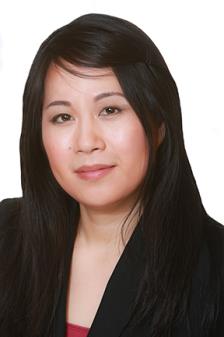 Member State Bar of AZ
Member American Immigration Lawyers Association (AILA)
Member of Association of Immigration Attorneys of St. Petersburg, Russia
Chairperson of the Immigration Section of the State Bar of Arizona
Click Here for complete information about Attorney Laurie Wu Here are some recent testimonials we have received in reference to our services



PREMIUM SERVICE
FIANCEE ONLY SERVICE

The Premium service includes everything you would normally receive in the Basic service, plus ongoing support for your Fiancee.

[more...]

The Fiancee only service is meant for those who have already had their petition approved and wish to use the Embassy or Fiancee services only. This service includes everything the Premium Service includes less the Basic Service features.

[more...]

DISCLAIMER
The information contained on this web site may provide general legal information but is not intended to give legal advice or counsel on any specific legal matter. It does not create an attorney-client relationship and should not be relied upon in lieu of legal counsel. The links provided in this web site are for the information and enjoyment of on-line readers and do not constitute an endorsement of products or services represented there.